2022 Hyundai Santa Cruz at Hyundai in Hemet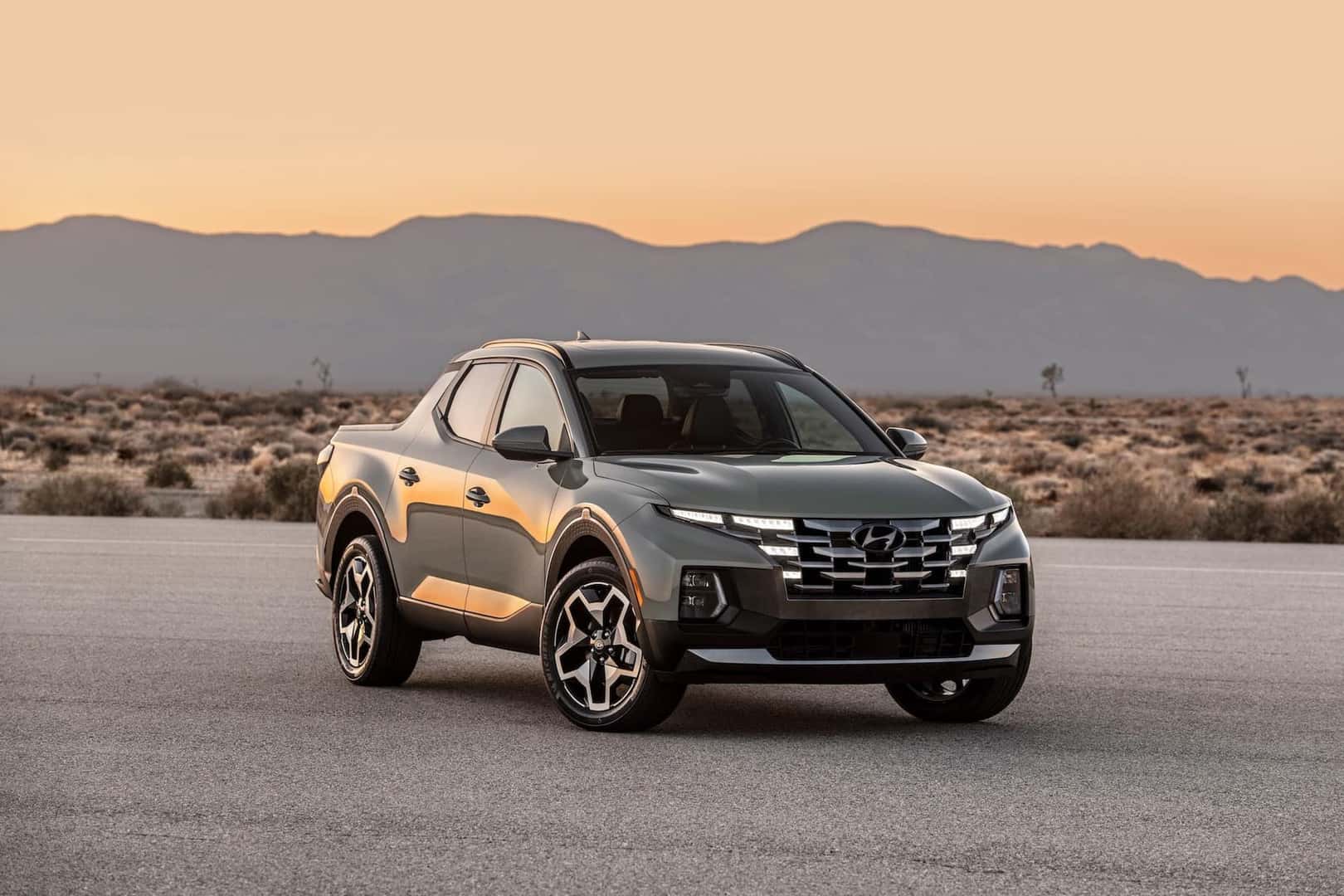 Hyundai unveiled its highly anticipated Santa Cruz Sport Adventure Vehicle. The 2022 Santa Cruz breaks new ground within the SUV, Truck and Crossover segments by offering a true Sport Adventure Vehicle unlike anything else in the U.S. market. Santa Cruz boasts bold yet sophisticated design, powerful and efficient powertrain options, a flexible open bed for gear, cutting-edge connectivity and a highly maneuverable all-wheel drive platform that is equally at home in urban and adventure-focused environments. The Santa Cruz Sport Adventure Vehicle begins production in Montgomery, Alabama in June and will be available for sale in summer. The addition of Santa Cruz to HMMA production will add an estimated 1,200 jobs to the U.S. economy. Hyundai is also creating an early reservation system for the U.S.-market Santa Cruz in late April.
"Santa Cruz, with its bold styling, breaks open all new segment territory, both for Hyundai and the industry as a whole. Open-bed flexibility coupled with closed-cabin security meets the changing everyday needs of its adventure-oriented buyers, while powerful and efficient engines and superb maneuverability ensure it is a pleasure to drive in urban or off-road environments. Our customers will wonder just how they managed before owning one," said Jose Munoz, president and CEO, Hyundai Motor North America.
Santa Cruz was developed to be the ultimate Sport Adventure Vehicle, a moniker confirmed in Hyundai's early consumer research. The research found consumers, often living in urban environments, whose lifestyles include the need to escape to weekend adventures of all kinds. Many of these customers carry various gear and equipment that is better suited to an open bed rather than a typical SUV bodystyle. These buyers want versatile transportation that is equally flexible for urban, adventure, occupational or even home improvement gear.
Santa Cruz features a secure, open bed area which includes a lockable tonneau cover and hidden bed storage. At the same time, these customers still value the secure utility of a compact SUV, with its comfort, passenger space, fuel efficiency and parking ease. Santa Cruz, with its unique, bold design, created an entirely new segment that meets these specific buyer needs like no vehicle before it.