Hyundai Dealer Murrieta CA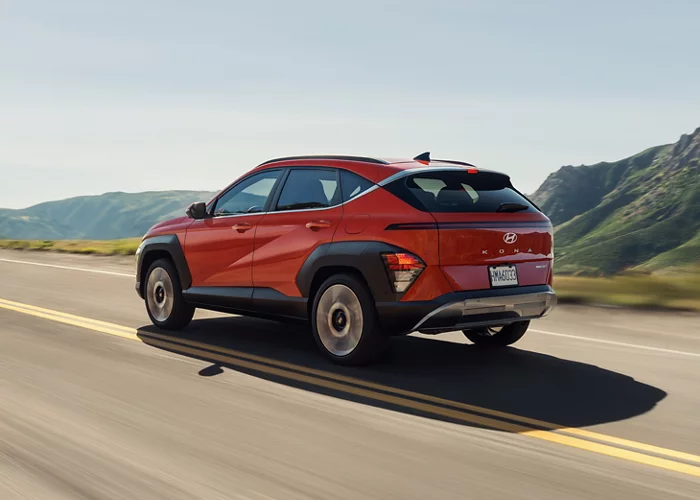 Hyundai Dealer serving Murrieta CA
Gosch Hyundai is part of a larger Auto Group that was started all the way back in 1964. This kind of legacy and heritage proves that this is the kind of company you can consistently rely on, no matter your specific needs. Community is ingrained in the fabric of Gosch, and when it comes to the Hyundai model you need in your life, you are in good hands. We have the best new and used Hyundai inventory in the entire Murrieta area. Whether you want something like the Hyundai Kona or the Hyundai Tucson, we'll make sure that you get the assistance required to make everything as simple and as easy as possible!
Getting from Murrieta to Gosch Hyundai
Are you searching for the easiest way to get to Gosch Hyundai from Murrieta? The entire journey should take you under half an hour, making this a quick trip that can be done no matter what your day looks like. We recommend taking Los Alamos Rd., CA-79 N, Domenigoni Parkway, and Warren Rd. You'll be there until you reach Auto Boulevard in Hemet. You'll find us on your right, and we can't wait to meet you and your family when you arrive!
About Murrieta CA
Located in Riverside County is the city of Murrieta. The motto of Murrieta is "The Future of Southern California", and that makes sense considering the fact that this city is continuing to grow at a rapid rate as the years go by. The name itself comes from a ranchero that actually founded the town, named Juan Murrieta. This is the kind of city that has something for everyone, and it has actually been home to a few notable people. A few of these people include Olivia Rodrigo, Tyree Washington, Kelly Seyarto, Inbee Park, and Lindsay Davenport.
Buy a New Hyundai Vehicle
Finding a new Hyundai has never been easier than when you choose Gosch Hyundai. We have the whole inventory of Hyundai models that we know you have been checking out! From the very best sedans to the latest and greatest SUVs, the options are all here. All you have to do is take them out for a test drive to figure out the ride that is perfectly suited to your driving style and needs. There is no wrong answer here.
Used Hyundai Inventory for Sale
No matter your reasoning for wanting a new or used Hyundai, our inventory speaks for itself. There is something for everyone within a number of price points when you choose Gosch Hyundai. Whether it's a specific budget you need to stay in, or maybe you just enjoy a specific model year, we're just here to help you out. Tell our sales professionals your budget, and they'll make sure that you find the vehicles that are perfect for your needs.
Finance a New or Used Hyundai
You've found the Hyundai model that you want to buy, but what do you do now? We understand that many people find financing to be the most stressful part of the car-buying process, and we are here to make it as easy as possible. Our professionals can walk you through the steps, giving you the necessary information to know exactly what you are signing with each contract. You can even go through a pre-approval process to skip a few steps.
Schedule a Service Appointment near Murrieta
Are you overdue for a service appointment? Are you trying to get onto a service schedule with your Hyundai? No matter your reasons, just know that here at Gosch Hyundai, our service technicians can take care of everything for you. They understand everything there is to know about Hyundai models, and as such, can lend their expertise to make every decision that much simpler for your life. Let's keep your ride on the road for as long as possible!
Murrieta Resources
Find out more information about Murrieta, CA!